Car Wash Elk Grove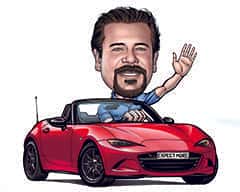 How long is
the line at our car
wash?
Check this live feed
before driving in!
Car Wash Hours
Monday-Saturday 7am-7pm
Sunday 10am-7pm
Car Wash Closed For Maintenance for a few days. Open date TBD. Check back for updates.
Did you know all vehicles purchased at Nissan, Mazda & INFINITI of Elk Grove include
Lifetime Express Car Washes as long as you own the vehicle?
If you didn't buy from us, no worries!
Express Car Wash – ONLY $7.00
Deluxe Car Wash – ONLY $10.00
($3.00 upgrade for vehicles purchased with us)